"Changing the face of hockey in indianapolis"
---
Hockey training has many different formats and styles. Styner provides a wide variety of training such as: hockey treadmill skating, shooting, off-ice strength/conditioning, and goalie training.

Hockey Treadmill & Synthetic Ice Platform:
The hockey treadmill is a great tool for training. Improving the stride, strength, balance, coordination, core strength, and stamina. Not only are you able to build on those aspects of your game, but the treadmill, along with its surround platform of Smart Ice synthetic ice and boards, also allows you to work on shooting. At the same time. While skating on the bi-directional treadmill, you can shoot, pass, and puck handle. This provides many different options in this format of training. Goalies are able to train on the platform as well.

Off-ice Strength/Conditioning:
The number of different training exercises for "off-ice" is unlimited. The equipment and space that we have available allows us to focus on many different things. Anything from lifting weights, plyometrics, conditioning, sled pushes, tire flips, core strength, and much more.


Styner is here to commit to you. We are doing whatever it takes to "change the face of hockey in Indianapolis." It starts with you.
For more information, contact Chris at StynerST@yahoo.com
Powered by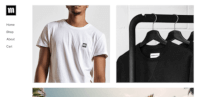 Create your own unique website with customizable templates.